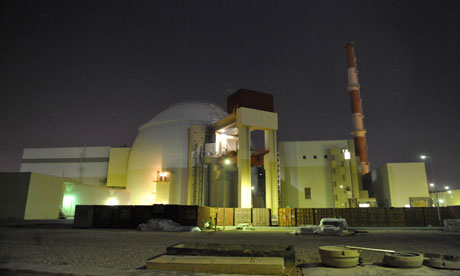 The day has finally come that the Iranian Bushehr nuclear reactor will go online, all with the aid from Russia and the fuel they will supply.
The long awaited time for Iran has been seemingly delayed for years as the plant had become a source of political tug-o-war. Russian led and financed, the project is now completed with a set start date for Aug. 21.
Plant construction began in 1974 with help from Germany, but was put on hold due the the Islamic revolution in 1979. After years passed, construction picked back up in 1995 with co-operation from Russia which, in 1998 led them to sign up to complete the facility.
With many delays, following a scheduled completion of 2007, time has come that Russia will load the reactor with fuel that will make it operational.
"This will be an irreversible step," Sergei Novikov, a spokesman for Russia's state nuclear corporation, Rosatom, said. "At that moment, the Bushehr nuclear power plant will be certified as a nuclear energy installation."
"I think it is a very strong signal that international society supports such peaceful projects as Bushehr, because everybody understands that you cannot use a power plant in a hypothetical military program," Novikov told RT. "A nuclear power plant just generates electricity. There are two double-purpose elements – enrichment and spent fuel management. Both of these elements are taken out of Iranian responsibility, because we are going to supply the Bushehr power plant with nuclear fuel."