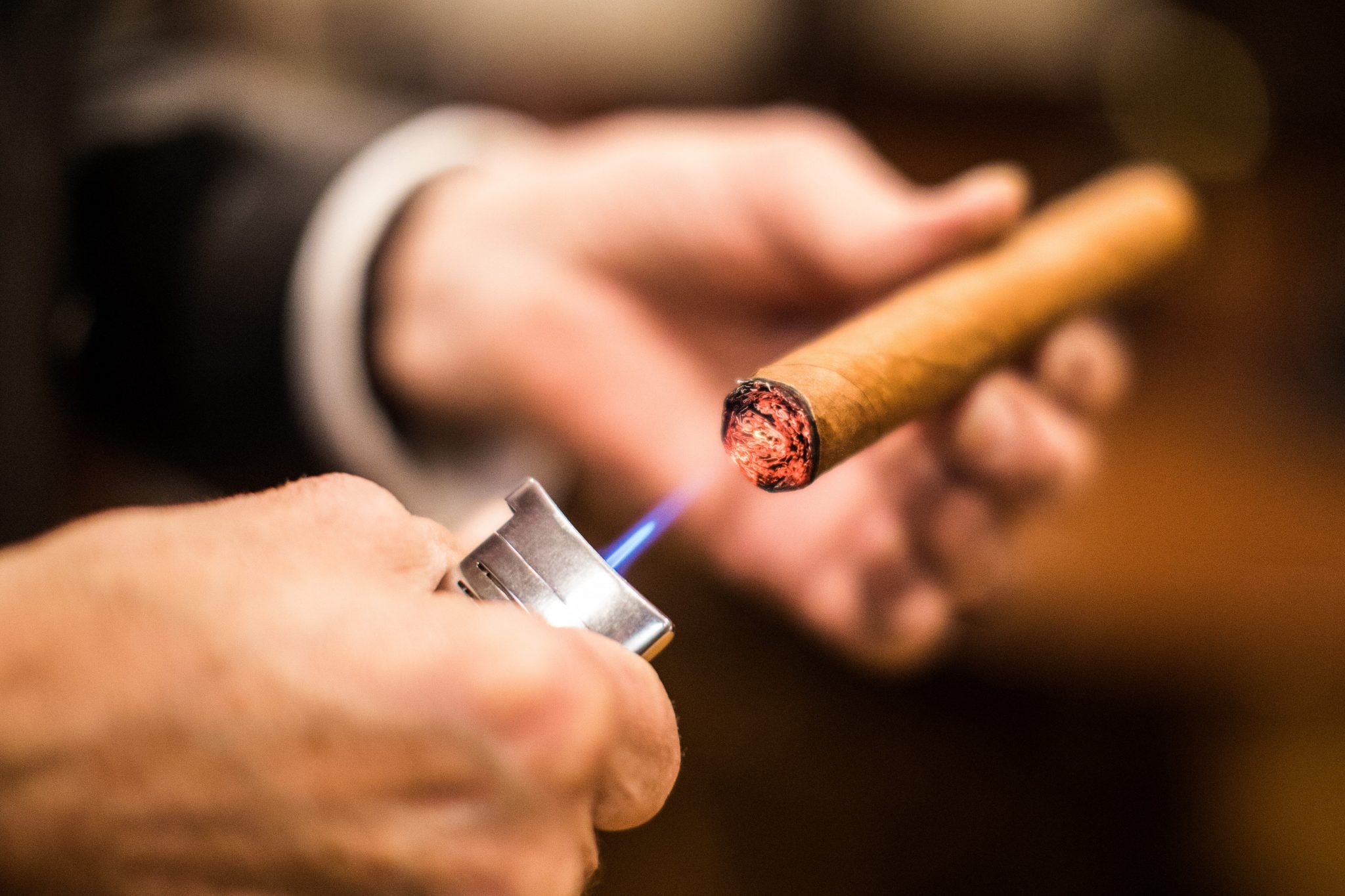 Before we get into the top 3 benefits to smoking cigars, I want to let you in on a little secret. What you are about to read is 100% AI-generated. You see, I am very intrigued by the possibilities of what Artificial Intelligence can do. When I was finally able to get ChatGPT to load and give me the option to play around, I asked it to "write an article for the top 3 benefits to smoking cigars."
Here is what it wrote:
Smoking cigars has been a beloved pastime for many years, and with good reason. While cigars have been linked to negative health effects, they also offer many benefits to those who enjoy them responsibly. In this article, we will explore the top three benefits of smoking cigars.
Relaxation and Stress Relief
One of the most popular reasons for smoking cigars is for relaxation and stress relief. The act of smoking a cigar requires patience and mindfulness, as each cigar must be lit and puffed on slowly in order to enjoy its full flavor. This slow, deliberate process can help to clear the mind and promote a sense of calm, making it a great way to unwind after a long day or to relax during a break from work.
Socialization and Camaraderie
Smoking cigars is also a great way to socialize and build camaraderie with others. Whether you're smoking with friends at a special event or with strangers at a cigar lounge, the act of smoking a cigar can bring people together and create a sense of community. Whether you are relaxing with friends in a backyard or networking in a lounge, cigars have a way to create a social atmosphere.
Cultural and Historical Significance
Finally, smoking cigars has a rich cultural and historical significance. The origins of the cigar can be traced back to the indigenous peoples of the Caribbean and Central America, who have been smoking cigars for centuries. Today, cigars are enjoyed by people from all walks of life and have become a symbol of luxury, success, and tradition. They are a part of cultural events such as political campaigns, celebrating victory, and even in movies and literature.
It is important to note that smoking cigars can also have negative health effects and it is important to be aware of the risks and to smoke responsibly. If you do choose to smoke cigars, it is crucial to do so in moderation, to be aware of any health risks and also to be mindful of where you smoke and who is around you.
In conclusion, smoking cigars can be a relaxing and enjoyable activity that offers many benefits including stress relief, socialization, and cultural significance. The key to enjoying the benefits of cigar smoking is to be mindful of the risks and to smoke responsibly. If you choose to smoke cigars, do so in moderation, in the company of friends or in a lounge where it is allowed, and always be aware of your surroundings.
---
Not bad, huh? Not surprising if you have somewhat of an idea as to how it works and learns.
Now, I will say, two of the provided three benefits are some of the reasons I enjoy a good cigar: Relaxation and Stress Relief, and Socialization and Camaraderie. If you know me, you know that I'm not so much of a social butterfly. I'm an introvert and quite okay with that. The circle of people I allow near or around me is very small. But, there is something about sitting there in a cigar lounge with a few close people just sitting there relaxing and chatting away the problems of the world.
To sum up this little experiment: interesting. This is definitely something I will continue to learn more about and experiment with going forward.