A recent document provided by famed whistleblower Edward Snowden, shows the National Security Agency had monitored phone conversations of 35 world leaders.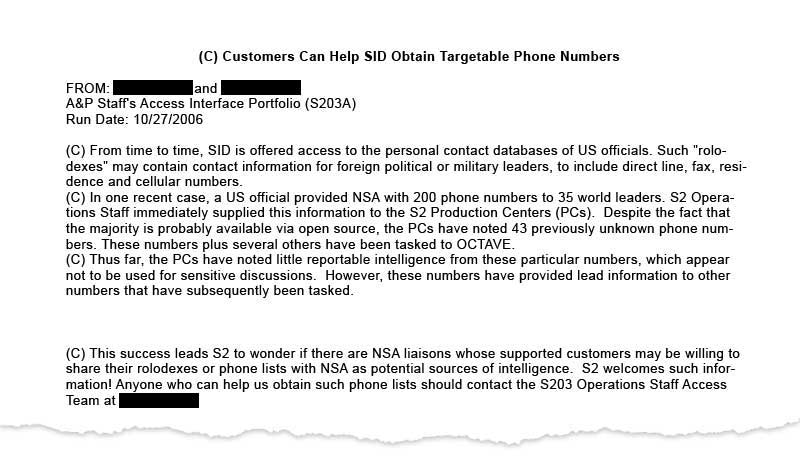 This document is adding to the tensions between the US and its allies.
German chancellor Angela Merkel, as well as other world leaders, have turned to the United Nations to aid in restraining the spy agency.
The memo, which dates back to October 2006, acknowledges that eavesdropping on the 200 phone numbers sited produced "little reportable intelligence."
For more on this visit: