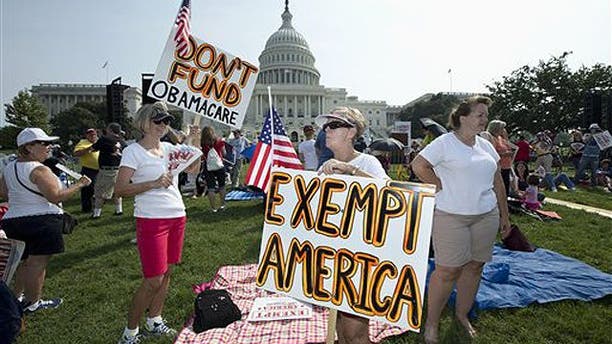 The leaders of the GOP have finally decided to throw their hands into the fight to defund Obamacare.
"The law's a trainwreck," Boehner said of the Affordable Care Act. "It's time to protect American families from this unworkable law."
So what is their plan?
If you want to vote to fund the government, then they will have to defund Obamacare.
Is it risky? You bet. Could it play into the favor of Obama? Probably. And the reason why is he will try to paint Republicans as mad men.
If you defund Obamacare then they don't care about the little guy. If you don't fund the government then they will stomp their feet because they didn't get their way.
So what else is on the table?
There is also talk that they will vote to fund the government but delay the start to Obamacare.
The benefit to that strategy is it will continue to let business' and the people to see and feel its effects.
The other side to this is how strategic it was for the administration to have it start at the time the government could run out of money.
In just two weeks the government could shut down, and Obamacare start.
Which scenario will play out?